The solution to all your engineering problems
Oil Absorbent / Spillage Control
Oil absorbent / spillage control – pads – socks – rolls – spill kits – loose granules
General purpose absorbents will handle spills from most solvents, oils and common fluids (with the exception of aggressive chemicals).
Rolls are supplied in convenient dispenser boxes or in poly bags, perforated for easy tearing and economical usage. They are suitable for oil, some chemicals and general purpose fluids.
The general purpose absorbent socks are probably the best choice for containing and then absorbing spills or continuous seepage in most industrial and commercial applications. Our socks absorb both oil and water base liquids and non-aggressive fluids. They are easy to mould and shape around equipment and machinery.
The spill kits are designed to be a highly mobile solution when responding to a spill or a leak. Contains everything needed to absorb up to 350 litres of fluid. These kits can be moved to the affected area by a single person enabling a quick and responsive method of dealing with an emergency spill. They are available for chemical, oil or general purpose fluids, and are designed to assist your company in complying with Pollution Prevention Guidelines and other regulations. They can be left outside and are ideal for drum storage areas in factories, laboratories and refuelling points.
To ensure that you are prepared for any eventuality we manufacture spill kits for any type of business - laboratories, construction, plant and workshop. Anywhere that there is a potential for a spill, we have a spill kit for the job. All kits come with a refill pack option to reduce costs when the kit has been used.
Bunded drum pallets are available for all sizes of containers.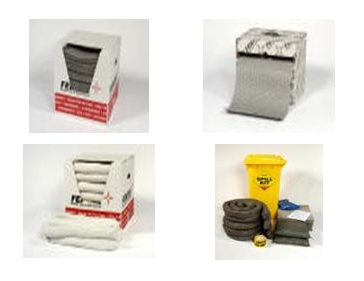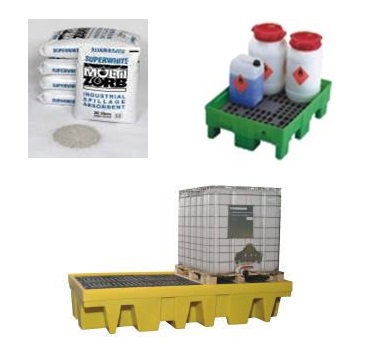 And more ...
With considerable expertise and experience over many disciplines we can offer help and assistance with:-


•IMPROVEMENT PROJECTS
•MAINTENANCE PROBLEMS
•PROJECT MANAGEMENT
•PRODUCT SELECTION


If you can't find what you are looking for above and it relates to Engineering Products or Services call or email us your problem and we will do our best to solve it!